As M2 Money Supply Rolls Over, the Stock Market Will Follow [oftwominds]
M2 money supply rose sharply, driving the stock market higher. Now it has peaked and rolled over. That does not bode well for the Bull market.
Our Chartist Friend from Pittsburgh kindly shared a chart of M2 money supply and the S&P 500 stock market index (SPX).
 The correlation between expansion of the money supply and the stock market is worth studying.
The primary point is that "real growth," i.e. rising wages and profits powered by increases in productivity, does not require massive growth of M2.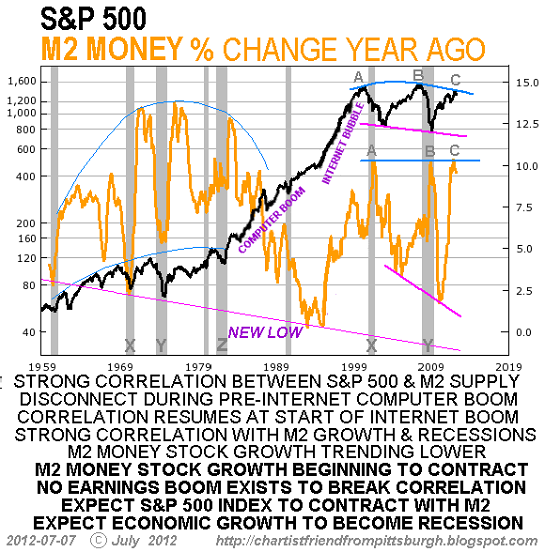 Here is Chartist Friend from Pittsburgh's explanatory commentary:
"He who controls the money supply of a nation controls the nation." President James A. Garfield